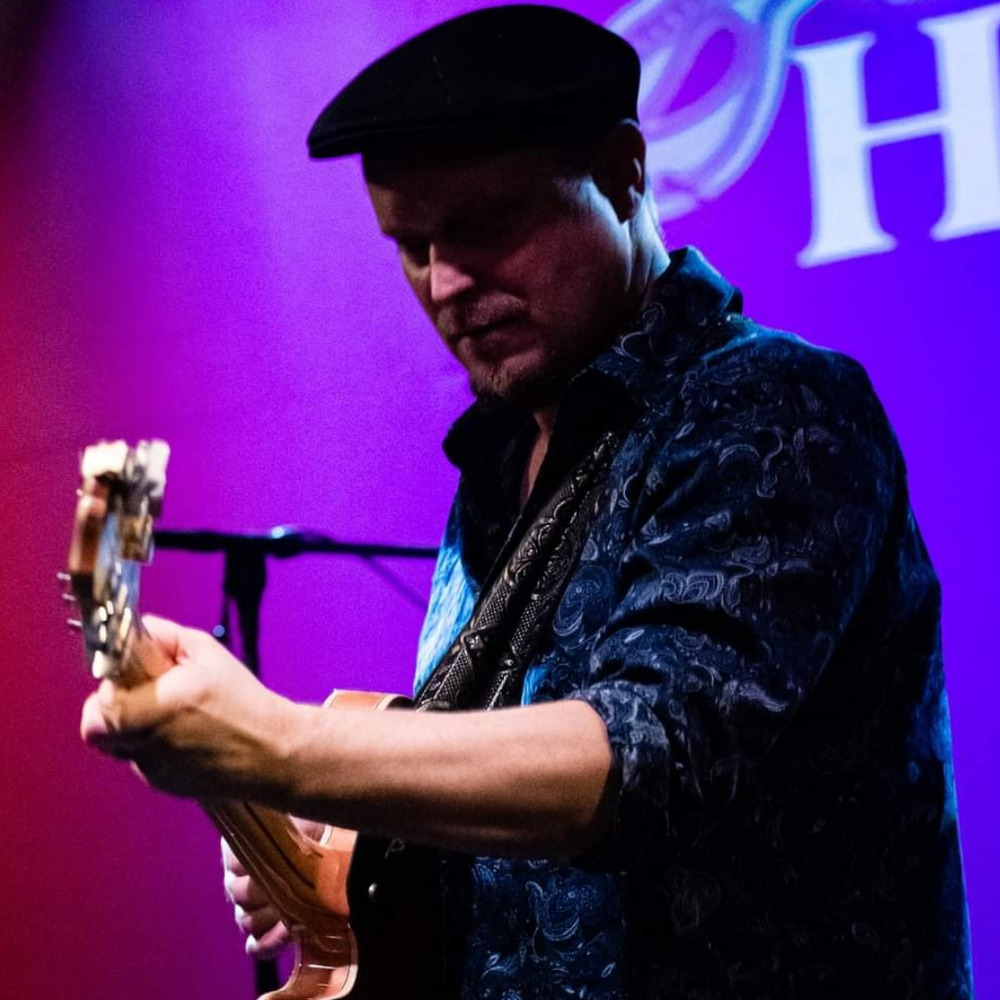 Sol
vocals & guitar
Hailed as a "fierce guitarist and soulful singer",  Sol is comfortable standing at the intersection where the roots of blues, funk, soul, rock styles all meet; where past traditions are carried on and transformed to a modern day voice.
Sol has spent most of his adult life, performing with, producing and recording, and soaking up life lessons from musicians who have been the true pioneers of American music; artists who have backed up notable names such as B.B. King, James Brown, Bobby Womack, Junior Wells and others. These musicians who have deeply impacted Sol include an incredible blend of unsung legends and underground musical heavyweights: Cool John Ferguson, Captain Luke, Albert White, Beverly "Guitar" Watkins, Robert Lee Coleman, Lil Joe Burton, Guitar Gabriel and more.
Sol has been a featured performer at events such as Cognac France Jazz Festival, Floydfest, Shakori Hills Grassroots Fest, Congressional Blues Festival, The Kennedy Center, D.C Commission on the Arts' Music Festival, Floydfest, and Vintage Virginia Wine Festival.
Paying homage to the greats, and with a love of Universal Music, Sol steps out on a path with his own unique powerful voice, and a talented band of musicians.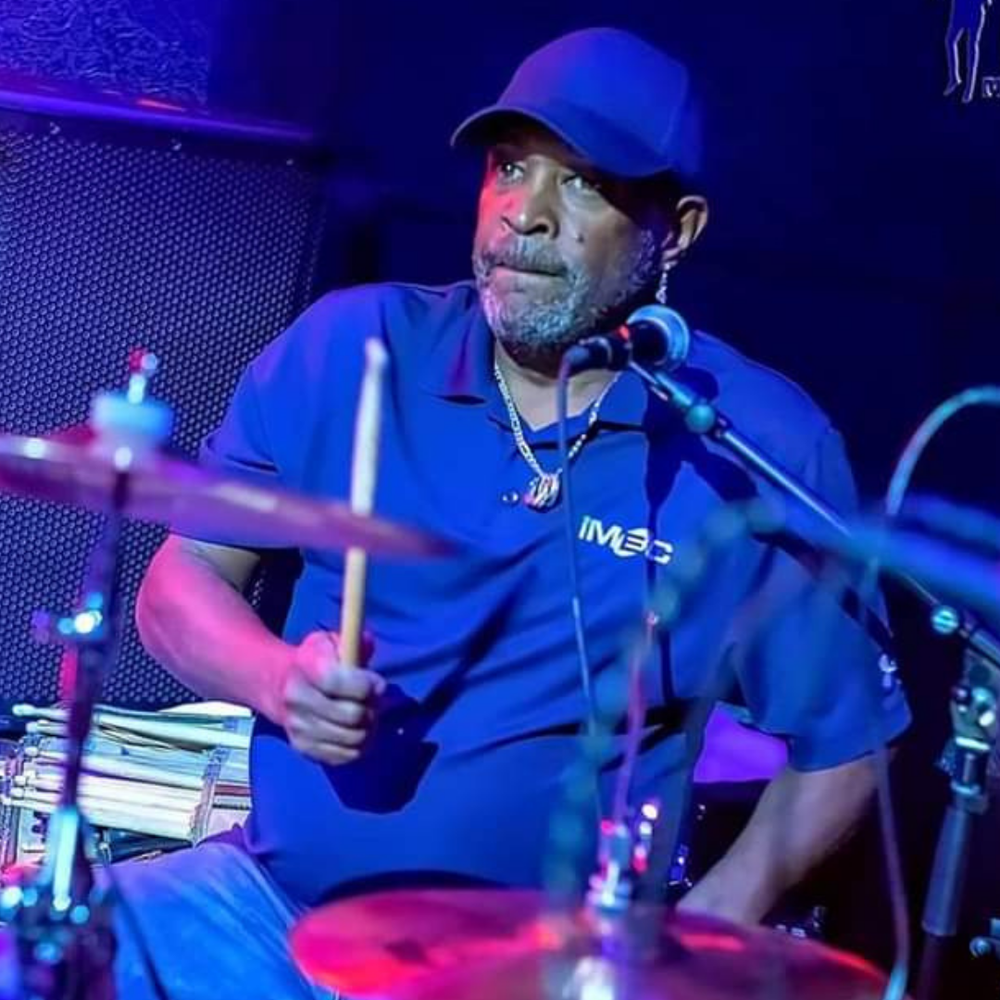 Vic Chase
drums
Vic Chase is a Washington D.C. native and has been deeply involved in the D.C. music scene for literally his whole life, lending his powerful talents to a wide range of bands, with a personal specialty in jazz fusion and funk. This has lended to Vic being an on-call sub for drummers such as Keith Kilgo (of The Blackbyrds). Vic has performed nationally and internationally with various top notch jazz, hip-hop, and funk acts. Vic's rock solid drumming style and almost telepathic way of anticipating rhythmic changes, lay the strong rhythmic backbone of the Sol Roots band.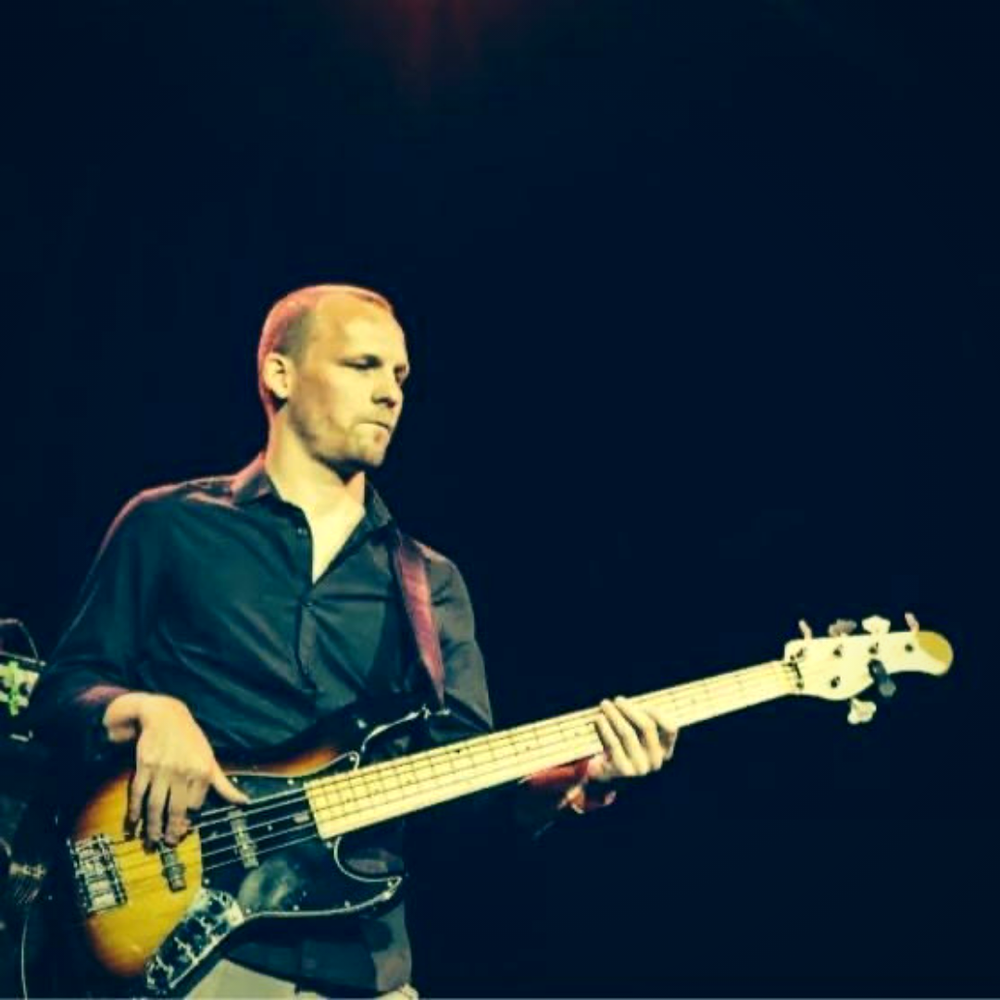 Andreas Holmstrom
bass
Andreas Holmstrom honed his incredible bass skills in his hometown of Stockholm Sweden, and then later in Boston, New York City, and finally in Washington D.C. He has steadily worked with some of the most highly regarded east coast musicians and performing groups. Andreas has studied and absorbed the styles of historic soul and jazz greats such as James Jamerson and Jaco Pastorius, as well as modern day luminares such as Marcus Miller and Pino Palladino. Creating his own unique style, Dre lays down an unstoppable groove with tasteful melodic bass lines to form the heartbeat of the Sol Roots band.
photo credits: Choice Photography, Good Foot Media,
The Sol Roots band has performed steadily up and down the east coast US, with the occasional short overseas tour. The group has performed weekly in Washington D.C. for close to a decade, adding their music to the vibrant downtown nightlife, and also showcasing a wide range of top notch special musical guests. Sol draws in talents of the rich Mid-Atlantic scene, adding in a variety of musical spices, regularly pulling in guest musicians that have worked with artists such as Prince, P-Funk, Dizzy Gillespie, Chuck Brown, Tedeschi Trucks Band, George Benson, Danny Gatton, Tommy Castro, Corey Harris, Sean Costello and more.